民間航空機向け次世代アビオニクス(Avionics)の世界市場2016-2026年:システムタイプ別予測と分析
Commercial Aircraft NextGen Avionics Market 2016-2026
Prospect of Compliance with 2020 Regulatory Standards; Forecasts By Avionics System (Integrated Flight Management (FMS), Air Navigation (AN) & Surveillance, Flight Communication & Recording, Glass Cockpit Flight Instruments (FI) & Other)
出版元:Visiongain(英国)出版元情報

発行年:2016年8月

定価 Single User License(1名様ライセンス) 1,999 GBP(英国ポンド) / Department License(5名様ライセンス) 2,999GBP/ Site License 4,999GBP / Global Site License 6,999GBP

ご請求は円換算(お見積り日TTSレート)となります。

納品形態:PDF by Email (※デジタル著作権管理/DRM設定有り)

当調査レポートは英文 300ページになります。

商品コード:VGN603
お問い合わせ、お見積りのリクエストは下のボタンをクリックしてご入力ください。






【レポート紹介】
民間航空機向け次世代アビオニクスの世界市場は2016年に60億ドル規模に達すると、当レポートでは推計しています。レポートでは、2016年から2026年に至る民間航空機向け次世代アビオニクスの世界市場予測(US$)、システムタイプ別市場予測(統合飛行管理、ナビゲーション・監視、フライトコミュニケーション・レコーディング、ガラスコックピットフライト計器ほか)、搭載機体別市場(リージョナル、ナロー、ワイド機)、搭載段階別市場(フォワードフィット、レトロフィット)、地域別市場などの各種予測データを掲載しています。また市場考察、技術動向、当局規制、調達コントラクト情報全352件、リーディング企業10社動向などの詳細も盛り込み、アビオニクス市場の今後10年間の展望を予測分析していきます。

【レポート構成概要】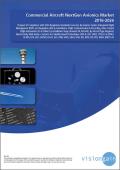 ◆民間航空機向け次世代アビオニクスの世界市場予測2016-2026年
<システムタイプ別市場>
・統合飛行管理システムIntegrated Flight Management (FMS)
・航空ナビゲーションと監視システムAir Navigation (AN) & Surveillance
・フライトコミュニケーションとレコーディングFlight Communication & Recording
・ガラスコックピットフライト計器とその他システムGlass Cockpit Flight Instruments (FI) & Other Systems

◆地域別市場-2026年予測
・北米
・欧州
・アジア太平洋
・南米
・中東
・アフリカ

◆搭載機体別市場-2026年予測
・リージョナル機
・ナローボディ機
・ワイドボディ機

◆搭載段階別市場-2026年
・フォワードフィット
・レトロフィット(改装)

◆アビオニクス市場:コントラクト・調達プログラム情報全352件

◆民間航空機アビオニクスのリーディング企業10社プロフィールと動向
(注力分野、製品サービス、競合、今後展望等)
- BAE Systems
- Cobham
- Esterline Technologies Corporation
- General Electric (GE)
- Honeywell
- L-3 Communication
- Rockwell Collins
- Thales
- United Tech Corporation
- Universal Avionics Systems

◆市場、技術分析
・市場SWOT分析
・市場PEST分析
・技術開発パイプライン:ADS-B導入, HUD等
・当局規制

◆調査結論と提言
(全300ページ)

visiongain is a trading partner with the US Federal Government
【レポート詳細目次、データ項目一覧(List of Tables)は当ページ下を参照ください】
英文詳細目次(table of contents)
Commercial Aircraft NextGen Avionics Market 2016-2026
Prospect of Compliance with 2020 Regulatory Standards; Forecasts By Avionics System (Integrated Flight Management (FMS), Air Navigation (AN) & Surveillance, Flight Communication & Recording, Glass Cockpit Flight Instruments (FI) & Other)
Table of Contents
1. Report Overview
1.1 Global Commercial Aircraft NextGen Avionics Market Overview
1.2 Why You Should Read This Report
1.3 How This Report Delivers
1.4 Key Questions Answered by This Analytical Report Include:
1.5 Who is This Report For?
1.6 Methodology
1.6.1 Primary Research
1.6.2 Secondary Research
1.6.3 Market Evaluation & Forecasting Methodology
1.7 Frequently Asked Questions (FAQ)
1.8 Associated visiongain Reports
1.9 About visiongain
2. Introduction to the Commercial Aircraft NextGen Avionics Market
2.1 Commercial Aircraft NextGen Avionics Market Structure
2.2 Global Commercial Aircraft NextGen Avionics Market Definition
2.3 Commercial Aircraft NextGen Avionics Submarkets Definition
2.3.1 Commercial Aircraft NextGen Avionics By Installation Stage Submarket Definition
2.3.2 Commercial Aircraft NextGen Avionics By Aircraft Type Submarket Definition
2.3.3 Commercial Aircraft NextGen Avionics By System Submarket Definition
2.4 Next Generation Air Traffic Management Systems
2.4.1 U.S. Next Generation Air Transportation System (NextGen)
2.4.2 E.U. Single European Sky ATM Research (SESAR)
2.4.3 Automatic Dependent Surveillance – Broadcast (ADS-B)
2.5 Types of Modern Avionics Technology
2.5.1 Performance Based Navigation (PBN)
2.5.2 Area Navigation (RNAV)
2.5.3 Required Navigation Performance (RNP)
2.5.4 Approach Procedure With Vertical Guidance (APV)
2.5.5 Global Navigation Satellite System (GNSS)
2.5.6 GNSS Augmentation
2.5.7 Future Air Navigation System (FANS)
2.5.8 Aircraft Communications Addressing And Reporting System (ACARS)
2.5.9 Controller–Pilot Data Link Communications (CPDLC)
2.5.10 Flight Management System (FMS)
2.5.11 Traffic Collision Avoidance System (TCAS)
2.5.12 Ground Proximity Warning System (GPWS/EGPWS)
2.5.13 Glass Cockpit Concept
2.5.14 Electronic Flight Bags (EFB)
2.5.15 Head-up-Display (HUD)
2.5.16 Enhanced Vision System (EVS)
3. Global Commercial Aircraft NextGen Avionics Market 2016-2026
3.1 Global Commercial Aircraft NextGen Avionics Market Forecast 2016-2026
3.2 Global Commercial Aircraft NextGen Avionics Drivers & Restraints 2016
3.2.1 Global Commercial Aircraft NextGen Avionics Market Drivers 2016
3.2.2 Pivotal Events & Regulatory Changes will Drive Global Commercial Aircraft NextGen Avionics Market Over the Next Decades
3.2.3 Global Commercial Aircraft Active Fleet Status and Future Outlook
4. Global Commercial Aircraft NextGen Avionics Submarkets Forecast 2016-2026
4.1 Global Commercial Aircraft NextGen Avionics By Installation Stage Submarket
4.1.1 Global Commercial Aircraft NextGen Avionics By Forward Fit Submarket Forecast 2016-2026
4.1.1.1 Prospective For The Commercial Aircraft Avionics Forward-Fit Submarket
4.1.2 Global Commercial Aircraft NextGen Avionics By Retrofit Submarket Forecast 2016-2026
4.1.2.1 Aircraft will need to Comply with New Flying Regulations making it Inevitable that Spending will occur in the Commercial Aircraft Avionics Retrofit Submarket
4.2 Global Commercial Aircraft NextGen Avionics Market By Aircraft Type 2016-2026
4.2.1 Global Commercial Aircraft NextGen Avionics By Regional Aircraft Submarket Forecast 2016-2026
4.2.1.1 Testing times for the Regional Aircraft Commercial Aircraft NextGen Avionics Submarket
4.2.2 Global Commercial Aircraft NextGen Avionics By Narrow-Body Submarket Forecast 2016-2026
4.2.2.1 The Narrow-Body Commercial Aircraft NextGen Avionics Submarket to Account for the Most Growth
4.2.3 Global Commercial Aircraft NextGen Avionics By Wide-Body Submarket Forecast 2016-2026
4.2.3.1 The Wide-Body Commercial Aircraft NextGen Avionics Submarket
4.3 Global Commercial Aircraft NextGen Avionics By Avionic Systems Submarket Forecast 2016-2026
4.3.1 Global Commercial Aircraft NextGen Avionics By Integrated Flight Management System Submarket Forecast 2016-2026
4.3.1.1 Integrated Flight Management Systems For Commercial Aircraft NextGen Avionics Submarket Forecast
4.3.2 Global Commercial Aircraft NextGen Avionics By Air Navigation & Surveillance Systems Submarket Forecast 2016-2026
4.3.2.1 Commercial Aircraft NextGen Avionics Air Navigation & Surveillance Systems Submarket will Experience Major Growth
4.3.3 Global Commercial Aircraft NextGen Avionics By Flight Communication & Recording Systems Submarket Forecast 2016-2026
4.3.3.1 Post MH370, Flight Communication & Recording Systems Submarket will Experience Major Update
4.3.4 Global Commercial Aircraft NextGen Avionics By Glass Cockpit Flight Instrument & Other Systems Submarket Forecast 2016-2026
4.3.4.1 The Future of Glass Cockpit Flight Instrument and Other Systems
4.3.5 Global Commercial Aircraft NextGen Avionics Submarkets Cumulative Market Share Forecast 2016-2026
5. Leading Regional Commercial Aircraft NextGen Avionics Market Forecast 2016-2026
5.1 Global Commercial Aircraft NextGen Avionics Market by Regional Market Share Forecast 2016-2026
5.2 North American Commercial Aircraft NextGen Avionics Market Forecast 2016-2026
5.2.1 North America Commercial Aircraft NextGen Avionics Market Contracts & Programmes
5.2.2 Fleet Renewals in North America Creates Many Opportunities for Commercial Aircraft NextGen Avionics Market
5.2.3 North America Commercial Aircraft NextGen Avionics Market Drivers & Restraints
5.3 European Commercial Aircraft NextGen Avionics Market Forecast 2016-2026
5.3.1 European Commercial Aircraft NextGen Avionics Market Contracts & Programmes
5.3.2 European Commercial Aircraft NextGen Avionics Market Analysis
5.3.3 European Commercial Aircraft NextGen Avionics Market Drivers & Restraints
5.4 Asia-Pacific Commercial Aircraft NextGen Avionics Market Forecast 2016-2026
5.4.1 Asia-Pacific Commercial Aircraft NextGen Avionics Market Contracts & Programmes
5.4.2 Asia-Pacific - The Largest Commercial Aircraft NextGen Avionics Market by 2020s
5.4.3 Asia-Pacific Commercial Aircraft NextGen Avionics Market Drivers & Restraints
5.5 South American Commercial Aircraft NextGen Avionics Market Forecast 2016-2026
5.5.1 South America Commercial Aircraft NextGen Avionics Market Contracts & Programmes
5.5.2 Increasing Domestic Air Travel Demand is the Key to the South American Commercial Aircraft NextGen Avionics Market
5.5.3 South American Commercial Aircraft NextGen Avionics Market Drivers & Restraints
5.6 Middle East Commercial Aircraft NextGen Avionics Market Forecast 2016-2026
5.6.1 Middle East Commercial Aircraft NextGen Avionics Market Contracts & Programmes
5.6.2 New Advanced Technology Aircraft Platforms For Middle East Carrier
5.6.3 Middle East Commercial Aircraft NextGen Avionics Market Drivers & Restraints
5.7 African Commercial Aircraft NextGen Avionics Market Forecast 2016-2026
5.7.1 African Commercial Aircraft NextGen Avionics Market Contracts & Programmes
5.7.2 Potential Areas of Concern for the African Commercial Aircraft NextGen Avionics Market
5.7.3 African Commercial Aircraft NextGen Avionics Market Drivers & Restraints
5.8 Regional Commercial Aircraft NextGen Avionics Markets Cumulative Market Share Forecast 2016-2026
6. SWOT Analysis of the Commercial Aircraft NextGen Avionics Market 2016-2026
7. Global Commercial Aircraft and Avionic Industry PEST Analysis 2016-2026
8. Leading 10 Commercial Aircraft NextGen Avionics Companies
8.1 Leading 10 Commercial Aircraft NextGen Avionics Companies 2016
8.2 BAE Systems PLC
8.2.1 BAE Systems PLC Total Company Sales 2011-2015
8.2.2 BAE Systems PLC Sales by Relevant Segment of Business 2011-2015
8.2.3 BAE Systems PLC Net Income 2011-2015
8.2.4 BAE Systems PLC Regional Emphasis / Focus
8.2.5 BAE Systems PLC Organisational Structure
8.2.6 BAE Systems Commercial Aircraft NextGen Avionics Products / Services
8.2.7 BAE Systems PLC Primary Market Competitors 2016
8.2.8 BAE System PLC Flight Deck developments in the 777X
8.2.9 BAE Systems PLC Future Outlook
8.3 Cobham PLC
8.3.1 Cobham PLC Total Company Sales 2011-2015
8.3.2 Cobham PLC Sales by Segment of Business 2011-2015
8.3.3 Cobham PLC Net Income / Loss 2011-2015
8.3.4 Cobham PLC Regional Emphasis / Focus
8.3.5 Cobham PLC Organisational Structure
8.3.6 Cobham PLC Commercial Aircraft NextGen Avionics Products / Services
8.3.7 Cobham PLC Primary Market Competitors 2016
8.3.8 Cobham Is Investing Into NextGen Aircraft Avionics
8.3.9 Cobham PLC Future Outlook
8.4 Esterline Technologies Corp
8.4.1 Esterline Technologies Corp Total Company Sales 2011-2015
8.4.2 Esterline Technologies Corp Sales by Avionic Segment 2011-2015
8.4.3 Esterline Technologies Corp Net Income 2011-2015
8.4.4 Esterline Technologies Corp Regional Emphasis / Focus
8.4.5 Esterline Technologies Corp Organisational Structure
8.4.6 Esterline Technologies Corp Commercial Aircraft NextGen Avionics Products / Services
8.4.7 Esterline Technologies Corp Primary Market Competitors 2016
8.4.8 Esterline Product Offering for Retrofit and Forward-Fit Modern Commercial Aircraft Avionics
8.4.9 Esterline Technologies Corp Future Outlook
8.5 General Electric
8.5.1 General Electric Total Company Sales 2011-2015
8.5.2 General Electric Sales by Avionic Segment 2011-2015
8.5.3 General Electric Net Income / Loss 2011-2015
8.5.4 General Electric Regional Emphasis / Focus
8.5.5 General Electric Organisational Structure
8.5.6 General Electric Commercial Aircraft NextGen Avionics Products / Services
8.5.7 General Electric Primary Market Competitors 2016
8.5.8 General Electric Avionics Product Offering
8.5.9 General Electric Future Outlook
8.6 Honeywell
8.6.1 Honeywell Total Company Sales 2011-2015
8.6.2 Honeywell Sales by Avionic Segment 2011-2015
8.6.3 Honeywell Net Income 2011-2015
8.6.4 Honeywell Regional Emphasis / Focus
8.6.5 Honeywell Organisational Structure
8.6.6 Honeywell Commercial Aircraft NextGen Avionics Products / Services
8.6.7 Honeywell Primary Market Competitors 2016
8.6.8 Honeywell Avionics, Streamlining Efficiency And Profitability through NextGen Avionics
8.6.9 Honeywell Future Outlook
8.7 L-3 Communications
8.7.1 L-3 Communications Total Company Sales 2011-2015
8.7.2 L-3 Communications Sales by Avionic Segment 2011-2015
8.7.3 L-3 Communications Net Loss 2011-2015
8.7.4 L-3 Communications Regional Emphasis / Focus
8.7.5 L-3 Communications Organisational Structure
8.7.6 L-3 Communications Commercial Aircraft NextGen Avionics Products / Services
8.7.7 L-3 Communications Primary Market Competitors 2016
8.7.8 L-3 Communications Commercial Avionic Market
8.7.9 L-3 Communications Future Outlook
8.9 Rockwell Collins
8.9.1 Rockwell Collins Total Company Sales 2011-2015
8.9.2 Rockwell Collins Sales by Avionic Segment 2011-2015
8.9.3 Rockwell Collins Net Income 2011-2015
8.9.4 Rockwell Collins Regional Emphasis / Focus
8.9.5 Rockwell Collins Organisational Structure
8.9.6 Rockwell Collins Commercial Aircraft NextGen Avionics Products / Services
8.9.7 Rockwell Collins Primary Market Competitors 2016
8.9.8 Rockwell Collins, Supplying the NextGen Boeing Commercial Aircraft
8.9.9 Rockwell Collins Future Outlook
8.10 Thales S.A.
8.10.1 Thales S.A. Total Company Sales 2011-2015
8.10.2 Thales S.A. Sales by Avionic Segment 2011-2015
8.10.3 Thales S.A. Net Income 2011-2015
8.10.4 Thales S.A. Regional Emphasis / Focus
8.10.5 Thales S.A. Organisational Structure
8.10.6 Thales S.A. Commercial Aircraft NextGen Avionics Products / Services
8.10.7 Thales S.A. Primary Market Competitors 2016
8.10.8 Thales Is Currently the Major Supplier for Commercial Avionics Solutions in Europe
8.10.9 Thales S.A. Future Outlook
8.11 United Technology Corporation
8.11.1 United Technology Corporation Total Company Sales 2011-2015
8.11.2 United Technology Corporation Sales by Avionic Segment 2011-2015
8.11.3 United Technology Corporation Net Income 2011-2015
8.11.4 United Technology Corporation Regional Emphasis / Focus
8.11.5 United Technology Corporation Organisational Structure
8.11.6 United Technology Corporation Commercial Aircraft NextGen Avionics Products / Services
8.11.7 United Technology Corporation Primary Market Competitors 2016
8.11.8 United Technology Corporation: Providing Forward and Retrofit Avionics For Commercial Aircraft
8.11.9 United Technology Corporation Future Outlook
8.12 Universal Avionic Systems
8.12.1 Universal Avionic Systems Commercial Aircraft NextGen Avionics Products / Services
8.12.2 Universal Avionic Systems Primary Market Competitors 2016
8.12.3 Universal Avionic Systems Analysis
8.13 Other Companies Involved in the Commercial Aircraft NextGen Avionics Market 2016
8.13.1 Astronautics Corporation of America
8.13.2 Curtiss-Wright Corporation
8.13.3 Diehl Aerospace GmbH
8.13.4 Elbit Systems of America LLC
8.13.5 Garmin International Inc.
8.13.6 Inmarsat PLC
8.13.7 Iridium Communications Inc.
8.13.8 Jeppesen Sanderson Inc.
8.13.9 Moog Inc.
8.13.10 Northrop Grumman Corporation
8.13.11 Panasonic Avionics Corporation
8.13.12 Raytheon Company
8.13.13 Saab AB
8.13.14 Sagem S.A.
8.14 Other Leading Companies in the Commercial Aircraft Avionics Market
8.15 Other Companies in the Avionics Market
9. Conclusions and Recommendations
9.1 Global Commercial Aircraft NextGen General Outlook
9.2 Regulatory Practices; A Constant Demand for Retrofitting And Forward Fitting
9.3 Global Commercial Aircraft NextGen Avionics By Region
9.4 Drivers & Restraints for the Global Commercial Aircraft NextGen Avionics Market
List of Tables
Table x.x Leading Regional Commercial Aircraft NextGen Avionics Market by Submarket Forecast 2016-2026 (US$m, Global AGR %, Cumulative)
Table x.x Avionic Systems by Submarket Forecast 2016-2026 (US$m, Global AGR %, Cumulative)
Table 3.1 Global Commercial Aircraft NextGen Avionics Market Forecast 2016-2026 (US$m, AGR %, CAGR %, Cumulative)
Table 3.2 Global Commercial Aircraft NextGen Avionics Market Drivers & Restraints 2016
Table 4.1 Global Commercial Aircraft NextGen Avionics By Installation Stage Submarket Forecast 2016-2026 (US$m, AGR %, Cumulative)
Table 4.2 Global Commercial Aircraft NextGen Avionics By Installation Stage Submarket CAGR Forecast 2016-2021, 2021-2026, 2016-2026 (CAGR %)
Table 4.3 Global Commercial Aircraft NextGen Avionics By Installation Stage Submarket Percentage Change in Market Share 2016-2021, 2021-2026, 2016-2026 (% Change)
Table 4.4 Global Commercial NextGen Avionics By Forward Fit Submarket Forecast 2016-2026 (US$m, AGR %, CAGR %, Cumulative)
Table 4.5 Global Commercial Aircraft NextGen Avionics By Retrofit Submarket Forecast 2016-2026 (US$m, AGR %, CAGR %, Cumulative)
Table 4.6 Global Commercial Aircraft NextGen Avionics By Aircraft Type Submarket Forecast 2016-2026 (US$m, Global AGR %, Cumulative)
Table 4.7 Global Commercial Aircraft NextGen Avionics By Regional Aircraft Submarket Forecast 2016-2026 (US$m, AGR %, CAGR %, Cumulative)
Table 4.8 Global Commercial Aircraft NextGen Avionics By Narrow-Body Submarket Forecast 2016-2026 (US$m, AGR %, CAGR %, Cumulative)
Table 4.9 Global Commercial Aircraft NextGen Avionics By Wide-Body Submarket Forecast 2016-2026 (US$m, AGR %, CAGR %, Cumulative)
Table 4.10 Global Commercial Aircraft NextGen Avionics By Avionic System Submarket Forecast 2016-2026 (US$m, Global AGR %, Cumulative)
Table 4.11 Global Commercial Aircraft NextGen Avionics By Integrated FMC Submarket Forecast 2016-2026 (US$m, AGR %, CAGR %, Cumulative)
Table 4.12 Global Commercial Aircraft NextGen Avionics By Air Navigation & Surveillance Systems Submarket Forecast 2016-2026 (US$m, AGR %, CAGR %, Cumulative)
Table 4.13 Global Commercial Aircraft NextGen Avionics By Flight Communication & Recording Systems Submarket Forecast 2016-2026 (US$m, AGR %, CAGR %, Cumulative)
Table 4.14 Global Glass Cockpit Flight Instruments & Other Systems Commercial Aircraft NextGen Market Forecast 2016-2026 (US$m, AGR %, CAGR %, Cumulative)
Table 5.15 Leading Regional Commercial Aircraft NextGen Avionics Market by Submarket Forecast 2016-2026 (US$m, Global AGR %, Cumulative)
Table 5.16 Global Commercial Aircraft NextGen Avionics Submarket by Regional Market CAGR Forecast 2016-2021, 2021-2026, 2016-2026 (CAGR %)
Table 5.17 Regional Commercial Aircraft NextGen Avionics Market Percentage Change in Market Share 2016-2021, 2021-2026, 2016-2026 (% Change)
Table 5.18 North America Commercial Aircraft NextGen Avionics Market Forecast 2016-2026 (US$m, AGR %, CAGR %, Cumulative)
Table 5.19 North America Commercial Aircraft NextGen Avionics Market Major Contracts & Programmes 2010-2016 (Date, Company, Details)
Table 5.20 North American Commercial Aircraft NextGen Avionics Market Drivers & Restraints 2016
Table 5.21 European Commercial Aircraft NextGen Avionics Market Forecast 2016-2026 (US$m, AGR %, CAGR %, Cumulative)
Table 5.22 European Commercial Aircraft NextGen Avionics Market Major Contracts & Programmes 2010-2016 (Date, Company, Details)
Table 5.23 European Commercial Aircraft NextGen Avionics Market Drivers & Restraints 2016
Table 5.24 Asia Pacific Commercial Aircraft NextGen Avionics Market Forecast 2016-2026 (US$m, AGR %, CAGR %, Cumulative)
Table 5.25 Asia Pacific Commercial Aircraft NextGen Avionics Market Major Contracts & Programmes 2010-2016 (Date, Company, Details)
Table 5.26 Asia – Pacific Commercial Aircraft NextGen Avionics Market Drivers & Restraints 2016
Table 5.27 South America Commercial Aircraft NextGen Avionics Market Forecast 2016-2026 (US$m, AGR %, CAGR %, Cumulative)
Table 5.28 South America Commercial Aircraft NextGen Avionics Market Major Contracts & Programmes 2010-2016 (Date, Company, Details)
Table 5.29 South America Commercial Aircraft NextGen Avionics Market Drivers & Restraints 2016
Table 5.30 Middle East Commercial Aircraft NextGen Avionics Market Forecast 2016-2026 (US$m, AGR %, CAGR %, Cumulative)
Table 5.31 Middle East Commercial Aircraft NextGen Avionics Market Major Contracts & Programmes 2010-2016 (Date, Company, Details)
Table 5.32 Middle East Commercial Aircraft NextGen Avionics Market Drivers & Restraints 2016
Table 5.33 Africa NextGen Avionics Market By Submarkets Forecast 2016-2026 (US$m, AGR %, CAGR %, Cumulative)
Table 5.34 Africa Commercial Aircraft NextGen Avionics Market Major Contracts & Programmes 2010-2016 (Date, Company, Details)
Table 5.35 Africa Commercial Aircraft NextGen Avionics Market Drivers & Restraints 2016
Table 6.1 Global Commercial Aircraft NextGen Avionics Market SWOT Analysis 2016-2026
Table 7.1 Global Commercial Aircraft and Avionic Industry PEST Analysis 2016-2026
Table 8.1 Leading 10 Commercial Aircraft NextGen Avionics Companies Sales Share 2016 (Company, Primary Market Specialization)
Table 8.2 BAE Systems PLC: Profile 2016 (CEO, Total Company Sales US$m, Net Income US$m, Business Segment in the Market, HQ, Founded, No. of Employees, IR Contact, Ticker, Website)
Table 8.3 BAE Systems PLC Total Company Sales 2011-2015 (US$m, AGR %)
Table 8.4 BAE Systems PLC Relevant Segment Sales 2011-2015 (US$m, AGR %)
Source: visiongain 2016, BAE Systems PLC 2016
Table 8.5 BAE Systems PLC Net Income 2011-2015 (US$m, AGR %)
Table 8.6 BAE Systems PLC Commercial Aircraft NextGen Avionics Products / Services (Segment of Business, Product, Specification / Features)
Table 8.7 Cobham PLC Profile 2016 (CEO, Total Company Sales US$m, Net Loss US$m, Business Segment in the Market, HQ, Founded, No. of Employees, IR Contact, Ticker, Website)
Table 8.8 Cobham PLC Total Company Sales 2011-2015 (US$m, AGR %)
Table 8.9 Cobham PLC Sales In Relevant Segment 2011-2015 (US$m, AGR %)
Table 8.10 Cobham PLC Net Income / Loss 2011-2015 (US$m)
Table 8.11 Cobham PLC Commercial Aircraft NextGen Avionics Products / Services (Segment of Business, Product, Specification / Features)
Table 8.12 Esterline Technology Corp Profile 2016 (CEO, Total Company Sales US$m, Net Income US$m, Business Segment in the Market, HQ, Founded, No. of Employees, IR Contact, Ticker, Website)
Table 8.13 Esterline Technologies Corp Total Company Sales 2011-2015 (US$m, AGR %)
Table 8.14 Esterline Technologies Corp Sales by Avionic Segment 2011-2015 (US$m, AGR %)
Table 8.15 Esterline Technologies Corp Net Income 2011-2015 (US$m, AGR %)
Table 8.16 Esterline Technologies Corp Commercial Aircraft NextGen Avionics Products / Services (Segment of Business, Product, Specification / Features)
Table 8.17 General Electric Profile 2016 (CEO, Total Company Sales US$m, Net Loss US$m, Business Segment in the Market, HQ, Founded, No. of Employees, IR Contact, Ticker, Website)
Table 8.18 General Electric Total Company Sales 2011-2015 (US$m, AGR %)
Table 8.19 General Electric Sales by Avionic Segment 2011-2015 (US$m, AGR %)
Table 8.20 General Electric Net Income / Loss 2011-2015 (US$m)
Table 8.21 General Electric Commercial Aircraft NextGen Avionics Products / Services (Segment of Business, Product, Specification / Features)
Table 8.22 Honeywell Profile 2016 (CEO, Total Company Sales US$m, Net Income / Loss US$m, Business Segment in the Market, HQ, Founded, No. of Employees, IR Contact, Ticker, Website)
Table 8.23 Honeywell Total Company Sales 2011-2015 (US$m, AGR %)
Table 8.24 Honeywell Sales by Avionic Segment 2011-2015 (US$m, AGR %)
Table 8.25 Honeywell Net Income 2011-2015 (US$m, AGR %)
Table 8.26 Honeywell International Inc. Commercial Aircraft Avionics Products / Services (Division, Product, Specification)
Table 8.27 L-3 Communications Profile 2016 (CEO, Total Company Sales US$m, Net Loss US$m, Business Segment in the Market, HQ, Founded, No. of Employees, IR Contact, Ticker, Website)
Table 8.28 L-3 Communications Total Company Sales 2011-2015 (US$m, AGR %)
Table 8.29 L-3 Communications Sales by Avionic Segment 2011-2015 (US$m, AGR %)
Table 8.30 L-3 Communications Net Loss 2011-2015 (US$m)
Table 8.31 L-3 Communications Commercial Aircraft NextGen Avionics Products / Services (Segment of Business, Product, Specification / Features)
Table 8.32 Rockwell Collins Profile 2016 (CEO, Total Company Sales US$m, Net Income / Loss US$m, Business Segment in the Market, HQ, Founded, No. of Employees, IR Contact, Ticker, Website)
Table 8.33 Rockwell Collins Total Company Sales 2011-2015 (US$m, AGR %)
Table 8.34 Rockwell Collins Sales by Avionic Segment 2011-2015 (US$m, AGR %)
Table 8.35 Rockwell Collins Net Income 2011-2015 (US$m, AGR %)
Table 8.36 Rockwell Collins Commercial Aircraft NextGen Avionics Products / Services (Segment of Business, Product, Specification / Features)
Table 8.37 Thales S.A. Profile 2016 (CEO, Total Company Sales US$m, Net Income US$m, Business Segment in the Market, HQ, Founded, No. of Employees, IR Contact, Ticker, Website)
Table 8.38 Thales S.A. Total Company Sales 2011-2015 (US$m, AGR %)
Table 8.39 Thales S.A. Sales by Avionic Segment 2011-2015 (US$m, AGR %)
Table 8.40 Thales S.A. Net Income / Loss 2011-2015 (US$m, AGR %)
Table 8.41 Thales S.A. Commercial Aircraft NextGen Avionics Products / Services (Segment of Business, Product, Specification / Features)
Table 8.42 United Technology Corporation Profile 2016 (CEO, Total Company Sales US$m, Net Income US$m, Business Segment in the Market, HQ, Founded, No. of Employees, IR Contact, Ticker, Website)
Table 8.43 United Technology Corporation Total Company Sales 2011-2015 (US$m, AGR %)
Table 8.44 United Technology Corporation Sales by Avionic Segment 2011-2015 (US$m, AGR %)
Table 8.45 United Technology Corporation Net Income 2011-2015 (US$m, AGR %)
Table 8.46 United Technology Corporation Commercial Aircraft NextGen Avionics Products / Services (Segment of Business, Product, Specification / Features)
Table 8.47 Universal Avionic Systems Profile 2016 (CEO, , Business Segment in the Market, HQ, Founded, Website)
Table 8.48 Universal Avionic Systems Commercial Aircraft NextGen Avionics Products / Services (Product, Specification / Features)
Table 8.49 Other Companies Involved in the Commercial Aircraft NextGen Avionics Market 2016 (Company, Location)
List of Figures
Figure x.x North America Market Share Forecast 2016, 2021, 2026 (% Share)
Figure x.x Global Commercial Aircraft NextGen Avionics Submarket CAGR Forecast 2016-2026 (XXX)
Figure x.x Global Aircraft Type Market by Regional Market Forecast 2016-2026 (X,Y)
Figure 2.1 Global Commercial Aircraft NextGen Avionics Market Structure Overview
Figure 2.2 Automatic Dependent Surveillance – Broadcast (ADS-B) Network
Figure 3.1 Global Commercial Aircraft NextGen Avionics Market Forecast 2016-2026 (US$m, AGR %)
Figure 4.1 Global Commercial Aircraft NextGen Avionics Total By Installation Stage Submarket Forecast 2016-2026 (Sales US$m, AGR %)
Figure 4.2 Global Commercial Aircraft NextGen Avionics By Installation Stage Submarket (Forward-Fit & Retro-Fit) Forecast 2016-2026 (Sales US$m, AGR %)
Figure 4.3 Global Commercial Aircraft NextGen Avionics Total By Installation Stage Submarket (Forward-Fit & Retro-Fit) AGR Forecast 2016-2026 (AGR %)
Figure 4.4 Global Commercial Aircraft NextGen Avionics By Installation Stage Submarket Share Forecast 2016 (% Share)
Figure 4.5 Global Commercial Aircraft NextGen Avionics By Installation Stage Submarket Share Forecast 2021 (% Share)
Figure 4.6 Global Commercial Aircraft NextGen Avionics By Installation Stage Submarket Share Forecast 2026 (% Share)
Figure 4.7 Global Commercial Aircraft NextGen Avionics By Installation Stage Submarket CAGR Forecast 2016-2021 (CAGR %)
Figure 4.8 Global Commercial Aircraft NextGen Avionics By Installation Submarket CAGR Forecast 2021-2026 (CAGR %)
Figure 4.9 Global Commercial Aircraft NextGen Avionics By Installation Stage Submarket CAGR Forecast 2016-2026 (CAGR %)
Figure 4.10 Global Commercial Aircraft NextGen Avionics By Installation Stage Submarket Percentage Change in Market Share 2016-2021 (% Change)
Figure 4.11 Global Commercial Aircraft NextGen Avionics By Installation Stage Submarket Percentage Change in Market Share 2021-2026 (% Change)
Figure 4.12 Global Commercial Aircraft NextGen Avionics By Installation Stage Submarket Percentage Change in Market Share 2016-2026 (% Change)
Figure 4.13 Global Commercial Aircraft NextGen Avionics By Forward Fit Submarket Forecast 2016-2026 (US$m, AGR %)
Figure 4.14 Global Commercial Aircraft NextGen Avionics By Retrofit Submarket Forecast 2016-2026 (US$m, AGR %)
Figure 4.15 Global Commercial Aircraft NextGen Avionics by Aircraft Type Submarket Forecast 2016-2026 (US$m, Global AGR %)
Figure 4.16 Global Commercial Aircraft NextGen Avionics By Aircraft Type Submarket AGR Forecast 2016-2026 (AGR %)
Figure 4.17 Global Commercial Aircraft NextGen Avionics By Regional Aircraft Submarket Forecast 2016-2026 (Sales US$m, AGR %,)
Figure 4.18 Global Commercial Aircraft NextGen Avionics By Regional Aircraft Submarket Share Forecast 2016 (% Share)
Figure 4.19 Global Commercial Aircraft NextGen Avionics By Regional Aircraft Submarket Share Forecast 2021 (% Share)
Figure 4.20 Global Commercial Aircraft NextGen Avionics By Regional Aircraft Submarket Share Forecast 2026 (% Share)
Figure 4.21 Global Commercial Aircraft NextGen Avionics By Narrow-Body Submarket Forecast 2016-2026 (Sales US$m, AGR %)
Figure 4.22 Global Commercial Aircraft NextGen Avionics By Narrow-Body Submarket Share Forecast 2016 (% Share)
Figure 4.23 Global Commercial Aircraft NextGen Avionics By Narrow-Body Submarket Share Forecast 2021 (% Share)
Figure 4.24 Global Commercial Aircraft NextGen Avionics By Narrow-Body Submarket Share Forecast 2026 (% Share)
Figure 4.25 Global Commercial Aircraft NextGen Avionics By Wide-Body Submarket Forecast 2016-2026 (Sales US$m AGR %)
Figure 4.26 Global Commercial Aircraft NextGen Avionics By Wide-Body Submarket Share Forecast 2016 (% Share)
Figure 4.27 Global Commercial Aircraft NextGen Avionics By Wide-Body Submarket Share Forecast 2021 (% Share)
Figure 4.28 Global Commercial Aircraft NextGen Avionics By Wide-Body Submarket Share Forecast 2026 (% Share)
Figure 4.29 Global Commercial Aircraft NextGen Avionics By Avionic System Submarket Forecast 2016-2026 (US$m, Global AGR %)
Figure 4.30 Global Commercial Aircraft NextGen Avionics By Avionic Systems Submarket AGR Forecast 2016-2026 (AGR %)
Figure 4.31 Global Commercial Aircraft NextGen Avionics By Integrated FMS Submarket Forecast 2016-2026 (Sales US$m, AGR %,)
Figure 4.32 Global Commercial Aircraft NextGen Avionics By Integrated FMS Submarket Forecast 2016 (% Share)
Figure 4.33 Global Commercial Aircraft NextGen Avionics By Integrated FMS Submarket Forecast 2021 (% Share)
Figure 4.34 Global Commercial Aircraft NextGen Avionics By Integrated FMS Submarket Forecast 2026 (% Share)
Figure 4.35 Global Commercial Aircraft NextGen Avionics By Air Navigation & Surveillance Systems Submarket Forecast 2016-2026 (AGR %, Sales US$m)
Figure 4.36 Global Commercial Aircraft NextGen Avionics By Air Navigation & Surveillance Systems Submarket Forecast 2016 (% Share)
Figure 4.37 Global Commercial Aircraft NextGen Avionics By Air Navigation & Surveillance Systems Submarket Forecast 2021 (% Share)
Figure 4.38 Global Commercial Aircraft NextGen Avionics By Air Navigation & Surveillance Systems Submarket Forecast (% Share)
Figure 4.39 Global Commercial Aircraft NextGen Avionics By Flight Communication & Recording Systems Submarket Forecast 2016-2026 (AGR %, Sales US$m)
Figure 4.40 Global Commercial Aircraft NextGen Avionics By Flight Communication & Recording Systems Submarket Forecast 2016 (% Share)
Figure 4.41 Global Commercial Aircraft NextGen Avionics By Flight Communication & Recording Systems Submarket Forecast 2021 (% Share)
Figure 4.42 Global Commercial Aircraft NextGen Avionics By Flight Communication & Recording Systems Submarket Forecast 2026 (% Share)
Figure 4.43 Global Commercial Aircraft NextGen Avionics By Glass Cockpit Flight Instruments & Other Systems Commercial Submarket Forecast 2016-2026 (AGR %, Sales US$m)
Figure 4.44 Global Commercial Aircraft NextGen Avionics By Glass Cockpit Flight Instruments & Other Systems Submarket Forecast 2016 (% Share)
Figure 4.45 Global Commercial Aircraft NextGen Avionics By Glass Cockpit Flight Instruments & Other Systems Submarket Forecast 2021 (% Share)
Figure 4.46 Global Commercial Aircraft NextGen Avionics By Glass Cockpit Flight Instruments & Other Systems Submarket Forecast 2026 (% Share)
Figure 4.47 Glass Cockpit & Avionics 2020, Introduce by Thales S.A.
Figure 4.48 Global Commercial Aircraft NextGen Avionics By Glass Cockpit Flight Instruments & Other Systems Submarket Share Forecast 2016-2021 (% Share)
Figure 4.49 Global Commercial Aircraft NextGen Avionics By Glass Cockpit Flight Instruments & Other Systems Submarket Share Forecast 2021-2026 (% Share)
Figure 4.50 Global Commercial Aircraft NextGen Avionics By Glass Cockpit Flight Instruments & Other Systems Submarket Share Forecast 2016-2026 (% Share)
Figure 5.1 Global Commercial Aircraft NextGen Avionics Market Forecast 2016-2026 (US$m, Global AGR %)
Figure 5.2 Global Commercial Aircraft NextGen Avionics Market by Regional Market AGR Forecast 2016-2026 (AGR %)
Figure 5.3 Regional Commercial Aircraft NextGen Avionics Market CAGR Forecast 2016-2021 (CAGR %)
Figure 5.4 Regional Commercial Aircraft NextGen Avionics Market CAGR Forecast 2021-2026 (CAGR %)
Figure 5.5 Regional Commercial Aircraft NextGen Avionics Market CAGR Forecast 2016-2026 (CAGR %)
Figure 5.6 Global Commercial Aircraft NextGen Avionics Market by Regional Share Forecast 2016 (% Share)
Figure 5.7 Global Commercial Aircraft NextGen Avionics Market by Regional Market Share Forecast 2021 (% Share)
Figure 5.8 Global Commercial Aircraft NextGen Avionics Market by Regional Market Share Forecast 2026 (% Share)
Figure 5.9 Leading Regional Commercial Aircraft NextGen Avionics Market Percentage Change in Market Share 2016-2021 (% Change)
Figure 5.10 Leading Regional Commercial Aircraft NextGen Avionics Market Percentage Change in Market Share 2021-2026 (% Change)
Figure 5.11 Leading Regional Commercial Aircraft NextGen Avionics Market Percentage Change in Market Share 2016-2026 (% Change)
Figure 5.12 North America Commercial Aircraft NextGen Avionics Market Forecast 2016-2026 (US$m, AGR %)
Figure 5.13 North America Market Share Forecast 2016, 2021, 2026 (% Share)
Figure 5.14 European Commercial Aircraft NextGen Avionics Market Forecast 2016-2026 (US$m, Europe Total Market Sales AGR %)
Figure 5.15 European Market Share Forecast 2016, 2021, 2026 (% Share)
Figure 5.16 Asia Pacific Commercial Aircraft NextGen Avionics Market Forecast 2016-2026 (US$m, Total Market Sales AGR %)
Figure 5.17 Asia-Pacific Market Share Forecast 2016, 2021, 2026 (% Share)
Figure 5.18 South America Commercial Aircraft NextGen Avionics Market Forecast 2016-2026 (US$m, Total Market Sales AGR %)
Figure 5.19 South America Market Share Forecast 2016, 2021, 2026 (% Share)
Figure 5.20 Middle East Commercial Aircraft NextGen Avionics Market Forecast 2016-2026 (US$m, Total Market Sales AGR %)
Figure 5.21 Middle East Market Share Forecast 2016, 2021, 2026 (% Share)
Figure 5.22 Africa Commercial Aircraft NextGen Avionics Market Forecast 2016-2026 (US$m, Total Market Sales AGR %)
Figure 5.23 Africa Market Share Forecast 2016, 2021, 2026 (% Share)
Figure 5.24 Regional Leading Commercial Aircraft NextGen Avionics Markets Cumulative Market Share Forecast 2016-2021 (% Share)
Figure 5.25 Regional Leading Commercial Aircraft NextGen Avionics Markets Cumulative Market Share Forecast 2021-2026 (% Share)
Figure 5.26 Regional Leading Commercial Aircraft NextGen Avionics Markets Cumulative Market Share Forecast 2016-2026 (% Share)
Figure 8.1 BAE Systems PLC Total Company Sales 2011-2015 (US$m, AGR %)
Figure 8.2 BAE Systems PLC Sales In Relevant Segment 2011-2015 (US$m, AGR %)
Figure 8.3 BAE Systems PLC Net Income 2011-2015 (US$m, AGR %)
Figure 8.4 BAE Systems PLC Primary International Operations 2016
Figure 8.5 BAE Systems PLC Organisational Structure 2016
Figure 8.6 BAE Systems PLC Primary Market Competitors 2016
Figure 8.7 Cobham PLC Total Company Sales 2011-2015 (US$m, AGR %)
Figure 8.8 Cobham PLC Sales In Relevant Segment of Business 2011-2015 (US$m, AGR %)
Figure 8.9 Cobham PLC Net Income / Loss 2011-2015 (US$m)
Figure 8.10 Cobham PLC Primary International Operations 2016
Figure 8.11 Cobham PLC Organisational Structure 2016
Figure 8.12 Cobham PLC Primary Market Competitors 2016
Figure 8.13 Esterline Technologies Corp Total Company Sales 2011-2015 (US$m, AGR %)
Figure 8.14 Esterline Technologies Corp Sales by Avionic Segment 2011-2015 (US$m, AGR %)
Figure 8.15 Esterline Technologies Corp Net Income 2011-2015 (US$m, AGR %)
Figure 8.16 Esterline Technologies Corp Primary International Operations 2016
Figure 8.17 Esterline Technologies Corp Organisational Structure 2016
Figure 8.18 Esterline Technologies Corp Primary Market Competitors 2016
Figure 8.19 General Electric Total Company Sales 2011-2015 (US$m, AGR %)
Figure 8.20 General Electric Sales by Avionic Segment 2011-2015 (US$m, AGR %)
Figure 8.21 General Electric Net Income / Loss 2011-2015 (US$m)
Figure 8.22 General Electric Primary International Operations 2016
Figure 8.23 General Electric Organisational Structure 2016
Figure 8.24 General Electric Primary Market Competitors 2016
Figure 8.25 Honeywell Total Company Sales 2011-2015 (US$m, AGR %)
Figure 8.26 Honeywell Sales by Avionic Segment 2011-2015 (US$m, AGR %)
Figure 8.27 Honeywell Net Income 2011-2015 (US$m, AGR %)
Figure 8.28 Honeywell Primary International Operations 2016
Figure 8.29 Honeywell Organisational Structure 2016
Figure 8.30 Honeywell Primary Market Competitors 2016
Figure 8.31 L-3 Communications Total Company Sales 2011-2015 (US$m, AGR %)
Figure 8.32 L-3 Communications Sales by Avionic Segment 2011-2015 (US$m, AGR %)
Figure 8.33 L-3 Communications Net Loss 2011-2015 (US$m)
Figure 8.34 L-3 Communications Primary International Operations 2016
Figure 8.35 L-3 Communications Organisational Structure 2016
Figure 8.36 L-3 Communications Primary Market Competitors 2016
Figure 8.37 Rockwell Collins Total Company Sales 2011-2015 (US$m, AGR %)
Figure 8.38 Rockwell Collins Sales by Avionic Segment 2011-2015 (US$m, AGR %)
Figure 8.39 Rockwell Collins Net Income 2011-2015 (US$m, AGR %)
Figure 8.40 Rockwell Collins Primary International Operations 2016
Figure 8.41 Rockwell Collins Organisational Structure 2016
Figure 8.42 Rockwell Collins Primary Market Competitors 2016
Figure 8.43 Thales S.A. Total Company Sales 2011-2015 (US$m, AGR %)
Figure 8.44 Thales S.A. Sales by Avionic Segment 2011-2015 (US$m, AGR %)
Figure 8.45 Thales S.A. Net Income 2011-2015 (US$m, AGR %)
Figure 8.46 Thales S.A. Primary International Operations 2016
Figure 8.47 Thales S.A. Organisational Structure 2016
Figure 8.48 Thales S.A. Primary Market Competitors 2016
Figure 8.49 United Technology Corporation Total Company Sales 2011-2015 (US$m, AGR %)
Figure 8.50 United Technology Corporation Sales by Avionic Segment 2011-2015 (US$m, AGR %)
Figure 8.51 United Technology Corporation Net Income 2011-2015 (US$m, AGR %)
Figure 8.52 United Technology Corporation Primary International Operations 2016
Figure 8.53 United Technology Corporation Organisational Structure 2016
Figure 8.54 United Technology Corporation Primary Market Competitors 2016
Figure 8.55 Universal Avionic Systems Primary Market Competitors 2016

Companies Listed
ADS-B Technologies LLC
Airbus
AMETEK Aerospace & Defense
Antonov
ARCADIS
ARINC
Astro-Med Inc.
Astronautics Corporation of America
Astronics Max-Viz Inc.
Aviall
Aviation Industry Corporation of China (AVIC)
Avidyne Corporations
Avionica Inc.
Aydin Displays Inc.
BAE Systems
Barco Inc.
Becker Avionics GmbH
BOC Aviation
Boeing
Bombardier
Bose
China Electronics Technology Avionics Company Ltd. (CETCA)
Cobham PLC
Comac
Crane Company
Crystal Group
Curtiss-Wright
DAC International Inc.
Dassault
Data Link Solutions LLC (DLS)
DDC-I Inc.
Duncan Aviation
E2V
Esterline Technologies Corp
Eaton Corporation
Elbit
Exelis Inc.
FLYHT Aerospace Solutions Ltd.
Free Flight Systems
Garmin
GE Aviation
General Dynamics Mission Systems
General Electric
GeoEye
Green Hill Software Inc.
Guardian Avionics
Gulfstream
Honda Aircraft Company
Honeywell
Hunan Boyun.
INMARSAT
Innovative Solution & Support Inc. (IS&S)
Interface Displays & Controls Inc.
International Communication Group Inc. (ICG)
Jeppesen
Kollsman
L-3 Communication
L3-Avaition Products
Latécoère Group
Leihua Electronic Technology Research Institute
Lockheed Martin
Lufthansa Systems AG
Meggitt Avionics
Mitsubishi's Regional Jet
NavAero Inc.
NavWorx
Norwegian
Open Airlines Solutions
Panasonic Avionics Corporation
Pratt & Whitney
Rockwell Collins
Rohde & Schwarz International GmbH
Rolls Royce
Samtel Avionics & Defense Systems
Selex ES
Shadin Avionics LP
SITA
SkyTrack Systems Ltd.
Southern Avionics Company
Staco Systems
Star Navigation Systems
Sukhoi
Tecom Industries Inc.
Teledyne Controls
Telephonic Corporation
Thales
Tibet Airlines'
Trimble Navigation Ltd.
United Technologies Corporation
Universal Avionics
Universal Weather and Aviation Inc.
UTC Aerospace Systems
Vision Technologies Systems Inc.
VivaAerobus
Zodiac Aerospace S.A.

Airlines Mentioned In This Report
Aeroflot
Aeromexico
Air Algérie
Air Astana
Air Canada Rouge
Air China
Air Creebec
Air France
Air Iceland
Air India
Air Malta
Air Mediterranée.
Air Transat
AirAsia
AirBridgeCargo
AirDat
American Airlines
ANA
Atlant Soyuz Airlines
Atlas Air
BA City flyer
Cargolux
Cathay Pacific
Chicago Jet
China Airlines
China Cargo Airlines
China Eastern
China Southern
Corendon Airline
Dragonair'
Easyjet
EgyptAir
Ethiopian Airlines
Etihad
Eurolot
Flybe
Garuda Indonesia
Garuda Indonesia Airlines
GoAir
Gojet
Gulf Air
Hainan Airlines
Horizon Air
Iberia
Japan Airlines
Japan Airlines
Jeju Air
Jet Aviation
JetBlue
Jiuzhai Huanglong
Kuwait
Lion
LOT
Lufthansa
Malaysian Airlines
Mentari Airlines
New Zealand
Norwegian
Odyssey
Okay Airways
Orenburg
Pegasus Airlines
Philippine Airlines
Porter Airlines
Qantas
Qatar Airways
Rossiya Airlines
Ryanair
Scoot
Shenzhen
Shenzhen Airlines
SilkAir
Singapore Airlines
South African Airways
Southwest Airlines
Spice Jet
SpiceJet
Thomas Cook
Tiger Airways
Transaero
TransAsia Airways
Turkish Airlines
Ukraine International
Vietnam Airlines
Virgin Atlantic
Volga-Dnepr
Vueling
WestJet
Xiamen Airlines
Xiamen Airlines

Airports Mentioned In This Report
Brasília
Chengdu
Confins
Congonhas
Curitiba
Galeão
Guarulhos
Heathrow
Jiuzhai Huanglong
Johor Bahru
Kota Bharu
Kuching
Langkawi
Lhasa Gonggar
London City
Ngari Gunsa
Nyingchi Mainling
Pampulha
Penang
Qamdo Bangda
Shigatse Peace
Toronto Billy Bishop City
Viracopos
Vitoria
Xichang

Regulators Mentioned In This Report
BeiDou
CAAC
CARATS
COMAC
DORIS
EASA
Eurocontrol
FAA
FANS
GLONASS
GNSS
GPS
ICAO
IRNSS
NextGen
QZSS
SESAR
SIRIUS

Aircraft Mentioned In This Report
A300-600
A319
A320Neo
A321
A330
A330-300
A340-600
A340-600
A350
A350-900
A350XWB
A380
A-400M
AN-124
AN124-100
ATR
B737-800
B737Max
B737NG
B747
B747- 400
B747-400F
B747-8
B757
B767
B777-200
B777-300
B777-300ER
B777X
B787
B787-900
B-Cseries
CRJ700
DC-10
E175-E2
E190-E2
E195-E2
E-Jets
ERJ175
F-35
FA2100
Falcon 50
Falcon 50EX
Falcon 7X
G350
G450
G550
Global 7000
Global 8000
KC-46
Legacy 450
Legacy 500
Legacy 600
Legacy 650
MD-11
MD-80
Phenom 100
Phenom 300
Q400
TRP328
Y-14F

当レポートのプレスリリースは発行されておりません。